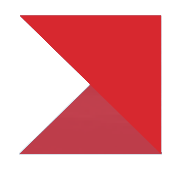 MEET THE ONE PERCENT LISTS
TEAM OF REALTORS
Cody LeBoeuf has been In Real Estate since 2013.  Originally from the Westbank, he built a home in Madisonville in 2014 along with his wife and children, where he still resides today.  After graduating from Nicholls State University, he began to pursue his passion for Real Estate by helping buyers and sellers all over New Orleans and the Northshore.
He got his Brokers license in 2019, and is also a member of NABOR and NOMAR.  He has the experience, knowledge and passion to guide you through the entire home-buying or selling process, as well as the congeniality to make the entire experience fun and rewarding rather than overwhelming.  Call Cody for any of your Real Estate needs, and you will quickly find out why he will be your Realtor for life.
After becoming a licensed Realtor in 2008, I quickly found that this business is not only a great way to earn a living, it's also an extremely exciting and fulfilling business as well.
I feel lucky to wake up every morning knowing that I can truly make a difference in someone's life by helping guide them through all or any of their real estate need.
I feel that there is no greater feeling than seeing a first time home buyers' eyes light up when they walk into their dream home or presenting a seller with a full-priced offer on the home they are selling allowing them to move onto the next phase of their lives. Real estate is not only my job, it's my passion!
I look forward to working with you and helping make your real estate dreams become reality!
Josh McKibben is native of Illinois, came to school in the South and hasn't looked back since. He received his undergraduate and master's degrees from Southern Miss. He spent a couple of years managing a retail sports store in central Florida, before marrying his wife and moving to Mandeville.
Josh has been living on the Northshore for a handful of years now. He specializes as a Buyer's Agent for 1% Lists. With his customer service background, he is sincere in his passion for helping you find your future home. A fun and laid back atmosphere can help you BREES through the process stress free. Let Josh work to make your life easier, as you come to such an exciting life change!
Christina's background in nursing makes her caring and compassionate in everything she does. She loves helping her clients achieve their goals whether it is a first-time homebuyer, a growing family looking to sell their current home and upgrade to a larger home, or a couple searching for their dream home.
After high school, she was employed as an executive assistant to the CEO of a medical practice management company. This piqued her interest in the medical field. She went on to earn a license in practical nursing and has worked as an LPN for the past 14 years. Two years ago she became dual careered when she earned her Real Estate license.
Christina is a New Orleans native and has been living on the
Northshore for the past 37 years. She was blessed with 4 children, 7 grandchildren, and 2 dogs.
Ronald "RJ" Russell Jr born and raised here in Louisiana. He graduated from Northshore High School in Slidell. Then joined the United States Army and later getting a degree from Nicholls State University in Petroleum Services. He is a proud married father of five children who enjoys travel, hunting, and spending time with family and friends.
I have been in the hospitality industry for 13 plus years.  Originally from Arabi, I found myself on the Northshore after Hurricane Katrina.  I have spent some time in the bayou areas while completing my bachelor degree from Nicholls State University.  I spent over two years in hospitality sales with Omni Hotels and Resorts, where I was one of their top managers selling hotel rooms and meeting space rentals with and without catering.
I credit most of my knowledge in the real estate industry to my parents, who had me laying my first set of tile floors at eight years old with their first fixer-upper in Plaquemines Parish.  After helping my parents complete their last flip, I decided to switch gears from the hospitality industry and invest full time in the real estate industry, my other passion.
I have always enjoyed helping others and thoroughly enjoy making people's real estate dreams come true.  I am a fierce negotiator that has the passion and drive to get things done while making things seamless on your end.
Kristie Leland started her real estate career in 2015 when she decided to turn her love of homes into a career. She moved to Slidell in 2011 when her husband retired from the Marine Corps and decided to make his hometown the place to raise their family. She is also a veteran herself serving 5 years in the Navy as a Corpsman. Being in the military gave her the experience of moving often as well as buying and selling homes each time they moved. She also holds a BA in Physical Education and Health from the University of North Carolina Wilmington. Her hobbies include playing golf, fishing and CrossFit.
My name is Kristan. I was born and raised in Slidell, La. I grew up watching my dad work as a police officer and hearing many stories of the people he helped while at work. As I got older I watched my brother follow in our dad's footsteps as a police officer helping people in our community. So naturally I knew I wanted a career helping people. I always thought that meant I had to be a first responder or work in the medical field. When I bought my first home at the age of 22 I realized that I could help people in a different way in life. I could help people find their dream home. The place they will make life long memories.
Aside from my faith, I consider family one of the most important things in life. One of my favorite things to do in my spare time is spending time with my two nephews and watching them grow and learn more and more each day. I am very goal oriented and always willing to take on a challenge. I look forward to building solid customer relationships with each and every client I work with.
I was born in Louisiana, grew up in Bay St. Louis, MS, and moved back to LA over 12 years ago.  I graduated with a BSBA from USM and an MBA from LSU.
I am married with 4 boys under the age of 7. I enjoy watching my boys in extracurriculars, coaching my middle son's soccer team, LSU sports and spending time with family and friends.
Being born and raised in Louisiana, I have grown to love my community. As a lifelong resident, I can work to use my insider knowledge in order to provide the best possible service to my clients. I understand and value how much trust my clients have in me, and I strive everyday to exceed their expectations.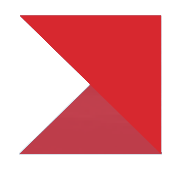 A NEW WAY
OF SELLING HOMES
Right around this time Amazon, Netflix, and other huge companies were acting as a hugely disruptive force in the areas of retail and entertainment. Their business models are extremely similar despite filling different needs. They seek to be very low cost, very low operative expenses, and high customer satisfaction.
Other companies followed suit throughout all forms of commerce and entertainment. It didn't matter what service you needed or what product you wanted to purchase people were fighting to sell it to you faster, cheaper, and with a higher level of customer satisfaction. That is unless you needed real estate services.
Realizing this the decision was made in late 2015 to offer a low-cost solution to the general public and not make commission savings exclusive to only local builders. After countless hours spent examining real estate brokerage models, marketing and other costs, the idea was formed to list homes for only 1%.
Although there is no "set percentage", 1%  is about 1/3rd of the traditional listing fee. We knew we could offer a high level of customer service and marketing for about 1/3rd of the typical Realtor listing fees as long as we focused on those same principles as the other successful companies mentioned earlier, but this time a disruptive change in real estate. We had to increase our sales volume, but more importantly, we had to retain a high level of customer satisfaction.
With those goals in mind, 1 Percent Lists was formed.
Quickly growing, 1 Percent Lists not only is now supporting home buyers and saving sellers thousands of dollars across Louisiana.  Follow the below links to see all of the homes for sale in each respective community.
HAVE MORE QUESTIONS?
Contact our team of real estate professionals today to start your savings!
WANT TO JOIN OUR TEAM?
If your interested in joining the 1% Lists Team if real estate professionals, let us know. We'll help get you started.